– By Guest Blogger Kanika Jain
2016 is ending ! And the most popular things on the list this month is – A List !
Top looks of 2016, top songs of 2016, most hated movies and most loved movies , top actors , most talked about words and the most dreaded ones (is it 'mitron' ?) – there is a list for everything that 2016 saw.
So I also thought, why not look at the highest viewer rated movies at Flickstree and do my very own 'LIST' ! So here we have, the 16 highest rated movies of 2016, by the viewers , of the viewers, and some still available to watch online !

Top 6 Movies of 2016
All the movies below have been rated 4.3 or above by the viewers on Flickstree. Some popular names, but some very surprising ones too. Have a look –
Dangal – 4.6*

Amir Khan proved once again that he is a master at its craft ! However what stole everyone's heart are the young Dhaakad Girls – Geeta and Babita (played by Zaira Wasim and Suhani Bhatnagar). Based on true story of the Phogat Sisters, this one is winning praises across India.

Airlift – 4.3*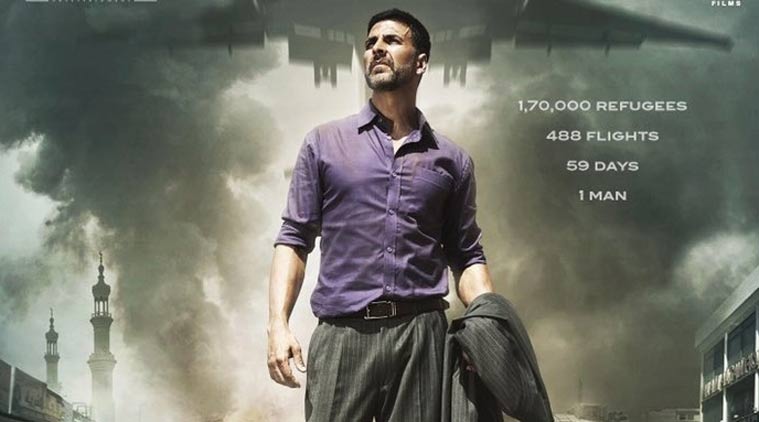 First month of the year brought the magic of Akshay Kumar with his 'Airlift'. An edge-of-the-seat thriller, this movie is the story of the biggest ever human evacuation in the history of mankind. Based on true lift incidents, it is a story of human courage, a country's will and coming together of thousands of people, unrelated with each other, as one united front. Missed this one ? Worry not, catch it online on Hotstar and Google Play. Link Here – http://bit.ly/2iJ1Uqw

Hacksaw Ridge – 4.3*

Another one based on real life heroes, this is the true story of Desmond Doss, the conscientious objector, who at the Battle of Okinawa won the Medal of Honor for his incredible bravery and regard for his fellow soldiers. Can you imagine a soldier at the battlefield who refuses to pick up the gun ? Well, he was the one! Link to the trailer – http://bit.ly/2iIUW4X

Nil Batte Sannata – 4.3*

Swara Bhaskar shines as Chanda – a maid, and a mother – who would go to any lengths to ensure her daughter gets educated. Even if it requires her to go back to school. Though not a blockbuster like the other Bollywood movies in the list, this one tugs strings close to your heart ! Fret not if you missed watching this one ! You can catch it online anytime on Google Play, YouTube and Eros Movies. Link here – http://bit.ly/2hwozVc

Pink – 4.3*

This shouldn't be a surprise at all. Lauded by people, strong performance by the cast and a strong message – No means No ! Need I say more ? Oh yes, You can watch it FREE Online in case you missed it ! Link Here – http://bit.ly/2ilkPay

Sultan – 4.3*

Re Sultan ! Anupama Chopra aptly put this movie as – "it's an over-sized Salman slam". It's got the Star Power, right mix of emotions, and also a love-story ! What's not to love ? Want to revive the magic again ? Sultan is Available to Watch on multiple platforms . Link Here – http://bit.ly/2ihAXHr

The Next Top 10
Dear Zindagi

Dear Zindagi was the much awaited second film by Gauri Shinde – slice of life, leading lady which is not your typical heroine and a breezy screenplay ! Don't tell me your heart doesn't skip a beat whenever ShahRukh comes on the screen. The hero of the film however is definitely Alia ! What a find 🙂 Oh yes, do watch the lovely rendition of the classic Ae Zindagi Gale Laga Le while you are at it.

Arrival

Aliens, Amy Adams and the very talented Denis Villeneuve bring together a sci-fi film , but with a twist. There are no typical 'wars' but mind games , weaving a deep and emotional layer around the most basic human trait – communication ! Watch the trailer here – http://bit.ly/2fYvciX

Neerja
"Kehta yeh pal
Khud se nikal
Jeete hain chal
Jeete hain chal
Jeete hain chal"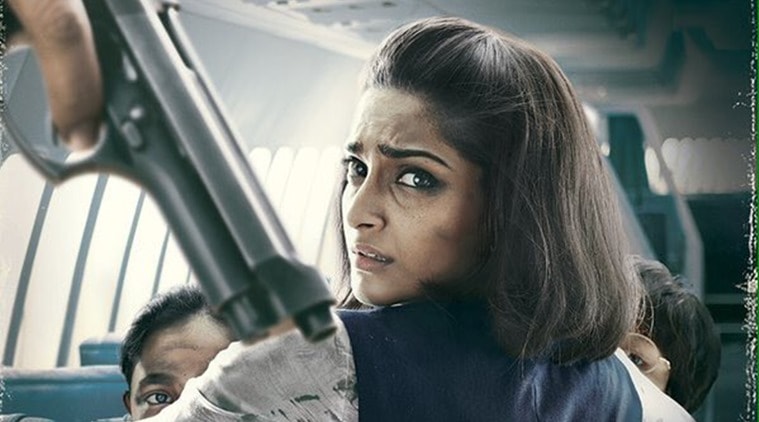 These lines stay with you long after you step out of the movie hall. India's brave-heart Neerja Bhanot, the youngest awardee of Ashok Chakra is portrayed beautifully by Sonam Kapoor. Wonderfully shot, the movie portrays the strength of this young girl as she manages to save the live of 359 passengers on board Pan Am Flight 73.
You can watch this movie FREE online. Link – http://bit.ly/2ejHkKX

Room

ROOM tells the extraordinary story of Jack a spirited 5-year-old who is looked after by his loving and devoted mother.Their life however is anything but typical–they are trapped–confined to a 10-by-10-foot space that Ma has euphemistically named Room. But as Jack's curiosity about their situation grows and Ma's resilience reaches its breaking point they enact a risky plan to escape ultimately bringing them face-to-face with what may turn out to be the scariest thing yet: the real world. What will happen next ? Watch it online for yourself ! Link – http://bit.ly/2hztEOs

Kapoor & Sons

There are family dramas and then there is Kapoor & Sons ! Fresh, simple, relatable, touching and bound to make you leave the theaters falling in love all over again with Mr Rishi Kapoor. Grab some tissues, bring your family together on one big couch and catch the movie online ! Link Here – http://bit.ly/2ekMGSG

Deadpool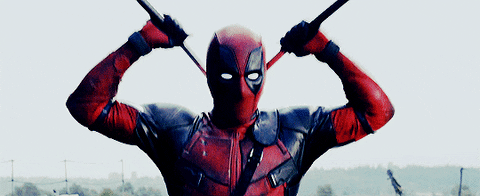 Such a cool superhero film that it has been called "The Most Badass SuperHero Movie of all time"! Grossing over $783 million worldwide and breaking numerous box-office records, it is the highest-grossing R-rated film of all time (when unadjusted for inflation), and the highest-grossing X-Men film. No wonder it's sequel is already announced for 2017 !
Watch It Online – http://bit.ly/2fAHFG8

Udta Punjab

What on earth can a rock star, a migrant laborer, a doctor and a cop possibly have in common? ''Udta Punjab' takes you on a trip like never before. Shahid Kapoor, Kareena Kapoor, Alia Bhatt and Diljit Dosanjh play characters from different walks of life fighting the menace of drugs in their own way. The film journeys into the artificial highs and the real lows that they face while treading the paths fraught with mortal dangers. But above all Udta Punjab is about the famed Punjabi spirit that despite being fully down has the audacity of looking you in the eye and saying – Drugs di maa di!! And watte performances I say !
Trailer – http://bit.ly/2inVPiS

Dr Strange

Another sci-fi film of this year, Benedict Cumberbatch makes you stay on the edge of your seats, popcorn in hand and wait for the magic to unfold ! Don't agree ? Catch the Trailer – http://bit.ly/2euJgiR
Dhoni

This definitely is a year of 'real life inspirations' ! And what an inspiration this was – the reigning King of Indian cricket – M.S. Dhoni ! Very aptly played by the talented Sushant Singh Rajput – the movie chronicles the life and struggles of the Captain Cool. You can catch all the action online – http://bit.ly/2ilLuUz

Spotlight

Here's another movie inspired by real life incidents which won Boston Globe's 'Spotlight' team Pulitzer Prize for Public Service. The film follows the investigation into cases of widespread and systemic child sex abuse in the Boston area by numerous Roman Catholic priests. Missed the movie ? Watch it online – http://bit.ly/2hzvdvA

These 16 were my pick from the top rated movies witnessed in 2016. Which movies were your favorites this year ? Or were there some that took you by surprise ? Do let me know in the comments below !