By Guest Blogger Anubhav Proothi
This is a deeply heart-warming tale of poor career decisions and twisted fates. They say you never regret what you did in life, you only regret what you didn't. This is a tale of Bollywood celebs whose "didn't do" list were basically roles that shaped the landscape of Indian cinema as we know it. Let's take a look at some of these stars and their very unfortunate choices.
Vivek Oberoi: Hum Tum, Guru and Vicky Donor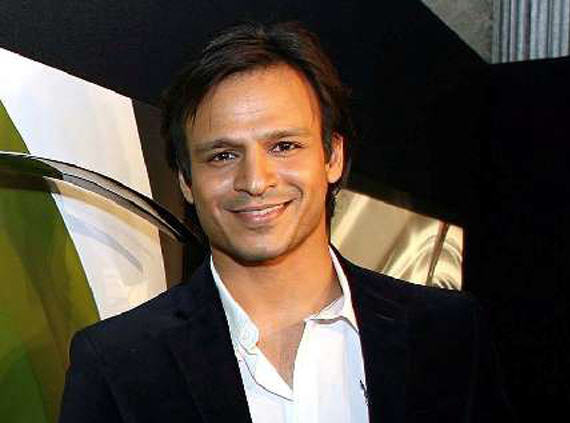 If you ever find yourself feeling bad about Vivek's career trajectory, I wouldn't blame you, but I would blame Vivek. His choices can at best be described as ballsy, if we were to be politically correct. And no, I am not talking about his decision to take on Bhai. This is strictly professional.
For starters, it's common knowledge that he was offered the lead in Hum Tum and then again in Guru, both of which he rejected. Agreed, this is only moderately shocking in hindsight, but weigh this against his decision to star in Prince, where an evil fellow introduces a chip in his brain that causes his mental system to crash every morning resulting in memory loss (finally an explanation), and you'll wonder where he gets such amazing weed. Later, as opportunity knocked in the form of lead in Vicky Donor, our man in question waved it away, declining his sperm this outlet.
I guess it all worked out well for everyone later when he played Heath Ledger in Rakesh Roshan's Krrish 3, a few years after having rejected the negative role in Om Shanti Om, a role in which Arjun Rampal got critical acclaim. Madness, you see, is like gravity…
Jokes (and Joker) apart, we do hope Vivek gets back into his original stride and quickly. It would be a total thrill to watch him take up some strong, serious roles again, ones that are more in tune with his original Saathiya-Yuva-Shootout reputation. All said and done, we do kind of miss him on screen.
Saif Ali Khan: DDLJ
The problem: Saif, as he is today, is too cool and well-respected for this to be funny. His career has worked out quite remarkably and he's a total star, which sort of hurts the sentiment inherent in this piece. So let me transport you back to the early 90's when he'd recently starred in Aao Pyaar Karein and happened to look like this:


Now that the context is set, it turns out that the role of Raj Malhotra in DDLJ was first offered to the Nawaab of Pataudi. The man did Surakshaa that year instead. Remember Surakshaa? Exactly!
While we'll never find out if DDLJ would have done a thousand weeks at Maratha Mandir had Saif played the iconic role, I still find myself wondering what a "Waaaooow Senorita" portrayal would have looked like. In any case, we can't say about Saif but we know neither SRK nor any of us regret this decision.
Armaan Kohli: DDLJ and Deewana


Life isn't fair, but it can be hilarious if one learns to laugh at other people's miseries. Take Armaan Kohli's for instance. Life gave him sour lemons back when DDLJ was still being cast. Apparently, the role of Kajol's bad-boy fiancé was to be Armaan's until Parmeet Sethi walked on the set better dressed. Then show business happened and poof! The role was Parmeet's. Yet, this isn't what we'll laugh at.
A little before this happened, SRK's debut big screen role in Deewana was safely in Armaan's pocket, but he walked off the set one eventful evening owing to creative differences with destiny and good fortune. We can discount him for this one gaffe one time. But as we watch a part-man part-snake Armaan singing "Aaja, Aaja" in multi-starrer Jaani Dushman, we realize 'hey, he isn't usually too picky about his roles'. Then this behaviour just can't be excused. Of course, later he got his redemption in the form of Bigg Boss 7, giving his popularity and fandom quite a boost.
Asin: Chennai Express and 2 States


Before this turns into a feminist debate, let me put this out there: even actresses have made regrettable choices. Through various sources, we found out that Asin was approached to play the lead in Chennai Express against SRK. Now I cannot express my own regrets on her turning this down (or the casting team turning her down, whichever be the case) but there is definitely one person who regrets Asin not landing that role more than anyone else: that's Deepika Padukone, the lady who eventually did land the role.
Not surprisingly, when producers wanted to typify the second state in 2 States, they did consider Asin for a while. I have no clue how that decision-making process went, but as a neutral member of audience, I believe that to even briefly consider any actress for any role that Alia ever played is a sin. Period.
Abhishek Bachchan: Bhaag Milkha Bhaag and Dil Chahta Hai


For some inexplicably sadistic reason, this one is my favorite. We all know how remarkable Abhishek Bachchan's career has been. In sports. We can never forget his trademarked grandiose style of cheering for his Pro Kabaddi team Jaipur Pink Panthers, with his fist held high and his face carrying the same expression he had in all Dhooms: none. So when the rumor floated about Abhi being considered to play Milkha in Bhaag Milkha Bhaag, I rejoiced. I just wanted the sporting circle to be complete. Alas, the role went to Farhan Akhtar, who several years earlier had asked Abhi to play the painter boy in Dil Chahta Hai. The tall, dashing Abhishek Bachchan thus side-stepped a timeless classic!
Danny Danzongpa: Sholay


Two minutes of silence, and a lifetime of regret, for Danny Ji. It's not that Danny Danzongpa has not done brilliant roles in his lifetime, ones that will be remembered long after he's gone, but if any one of us could get the chance to be Gabbar Singh, we'd happily swap our lives with the Gabbar version of us. At least I would. And it just so happened that Danny Ji was the first choice to play Gabbar Singh in the eternal classic Sholay (jealous already), but he had to turn it down. Why? Because he was shooting for Dharmatma in Afghanistan. Let us put it this way: while shooting to be the Indian Godfather, he got made an offer he couldn't refuse. And he refused.
Make that three minutes of silence.